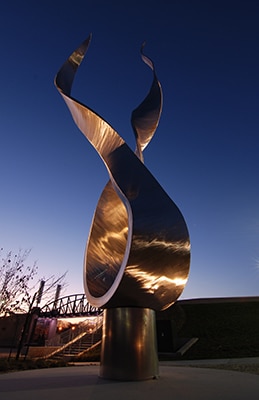 The COVID-19 Pandemic has rendered us many challenges and has limited our ability to hold social gatherings, but one thing COVID-19 cannot do is prevent us from being… Here for Good.
As a Millennium Circle Member, you already understand what it means to be our community's eyes and ears. Now more than ever, WE NEED YOU, and our nonprofit organizations need your nomination.
Members, where do you see the local needs in 2020? The grant award for 2020 will be $25,000
Millennium Circle members, help us identify a community need by nominating a charity or charities you believe would significantly address that need.
Nonprofit organizations, seek out a Millennium Circle member and ask them to nominate your organization.
The deadline to submit a nomination is Friday, October 2. The Millennium Circle Advisory committee will identify 4 -6 finalists who will present their needs virtually at the…
Millennium Circle Virtual Event
Thursday, October 29 at 2:00 PM
If you cannot attend the virtual event, we will send information about each finalist and a proxy vote ballot prior to October 29. Ballots may be faxed to 570.300.1712, or scanned and emailed to
diane@luzfdn.org
or
donna@luzfdn.org
---
The Millennium Circle Fund of The Luzerne Foundation was created by a special group of donors whose one- time gifts of $2,000 play a pivotal role in helping The Luzerne Foundation identify unmet community needs. The ultimate goal is to have 2,000 members and a fund that would support the community with grants of $200,000 or more each year.
Join the Millennium Circle!
---
2019 Millennium Circle Fund Grant Recipient
The Millennium Circle Fund of The Luzerne Foundation awarded a $25,000 grant to CASA of Luzerne County after members listened to presentations from six nonprofits and voted at their annual luncheon held at the Woodlands on Tuesday, October 29, 2019. With the 2019 grant award considered, the Millennium Circle Fund provided $389,000 in grant funding since its inception in 2001.
"We are so grateful to The Luzerne Foundation and The Millennium Circle members for their generosity and belief in our mission to provide every abused and neglected child in Luzerne County with a Court Appointed Special Advocate. This generous support will help bring us closer to providing an advocate to more than 100 children in 2020, and be faithful to our mission of providing an advocate to each of the 500 children in foster care in Luzerne County," said John Aciukewicz, Esq., Executive Director, CASA.
"Six amazing presentations captured the most significant needs in Luzerne County. After thoughtful consideration, The Millennium Circle membership awarded CASA of Luzerne County the $25,000 grant. Many thanks to all of the charities for their participation, and congratulations to CASA on being selected as the 2019 Grant Recipient," said Charles Barber, President & CEO.
About CASA…
Three years ago, the Court Appointed Special Advocate Program (CASA) had 18 advocates, today there are 52 and over five hundred children waiting for help.
CASA's mission is to recruit, train, and support community volunteers to serve as the voice of abused and neglected children in the Luzerne County court system so that these children will be safe, secure, and given the opportunity to thrive.
Children who are assigned a CASA volunteer are half as likely to re-enter foster care and perform better in school. Since 2013, 158 children in Luzerne County have been matched with a CASA volunteer. This grant will provide more volunteer training.
---
A History of Making a Difference
Over the past decade the Millennium Circle Fund has granted over $389,000 to nonprofit organizations throughout Luzerne County. Previous recipients:
2019
$25,000
CASA of Luzerne County
2018
$25,000
United Way of Wyoming Valley – Nurse's Pantry
2017
$25,000
Brandon's Forever Home – After school Tutoring and Family Meal Program
2016
$22,000
The Hope Center of Wyoming Valley to expand Dental and Free Clinics for the Uninsured & Underinsured
2015
$20,000
CEO (Commission on Economic Opportunity) – Food 4 Kids Weekends Backpack Program
2014
$20,000
$10,000 to Volunteers of America/Ruth's Place for shelter expansion
$10,000 to CEO (Commission on Economic Opportunity) Monsignor Andrew J. McGowan Center for Healthy Living
2013
$20,000
Family Service Association of NEPA for the Help Line to "Dial 211" Conversion
2012
$20,000
Anti-Bullying Coalition of Luzerne County
2011
$20,000
Commission on Economic Opportunity's Dinners for Kids Program
2010
$20,000
Family Service Association of Wyoming Valley for their Help Line program
2009
$22,000
Ruth's Place Homeless Women's Shelter in Wilkes-Barre for renovation of new location
2008
$30,000
Care & Concern Ministries in Pittston for facilities enhancement for program services
2007
$30,000
Volunteers in Medicine, a program providing health care services to our "working poor," as well as other uninsured and under-insured area residents
2006
$25,000
Luzerne-Wyoming Counties' Drug and Alcohol Program for prevention services delivered in all public school districts within Luzerne County
2005
$20,000
McGlynn Learning Center for education programs provided to at-risk children who reside in Wilkes-Barre
2004
$15,000
Friday's Child, a program available to autistic children and directed by the Jewish Community Center, Wilkes-Barre
2003
$10,000
Candy's Place, a community support center for cancer patients and their loved ones
2002
$10,000
Diamond City Partnership for Downtown Wilkes-Barre revitalization
2001
$10,000
28 "Follow Your Dreams" motivational presentations held at local high schools