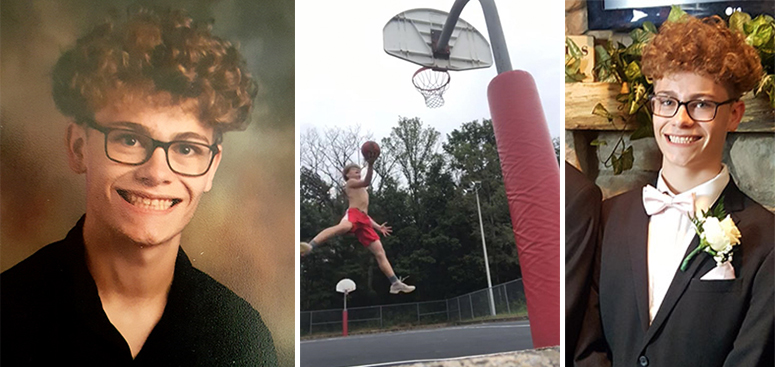 The Fund was established by family and friends of Erik Fredmund to honor his memory and encourage positivity and resilience in the youth and adult throughout our community. Erik was an energetic, fun loving student who always strived to bring light, kindness and friendship to those around him.
The fund will focus on those programs, services, and organizations that encourage youth and adults to pursue a positive, healthy, community focused and energetic lifestyle as well as the importance of education. Grants in Erik Fredmund's name and honor may be made to community organizations and local athletic groups to encourage/strive to create positive growth and interaction in Luzerne County.
---
3×3 for L.L.E. Basketball Tournament
Raising funds on behalf of The Erik Fredmund Memorial Fund of the Luzerne Foundation on June 22nd at Wright Township Park.
Please come and join us in celebrating the life of Erik Fredmund by participating in his favorite pastime!
Available Teams
7th to 8th Grade Coed
9th to 12th Grade Girls
9th to 12th Grade Boys
Men's Open
$60.00 per team
Four players per team.
---
After registering please be sure to download the tournament waiver and return as directed on the bottom of the waiver.
---
Tournament T-Shirt Pre-Sale: $10 per shirt
---
Registration has closed but if you would like to inquire about a late registration please email LiveLikeErik@outlook.com
Co-Ed 7th to 8th Grade Registration
Girls 9th to 12th Grade Registration
Boys 9th to 12th Grade Registration
Men's Division Registration