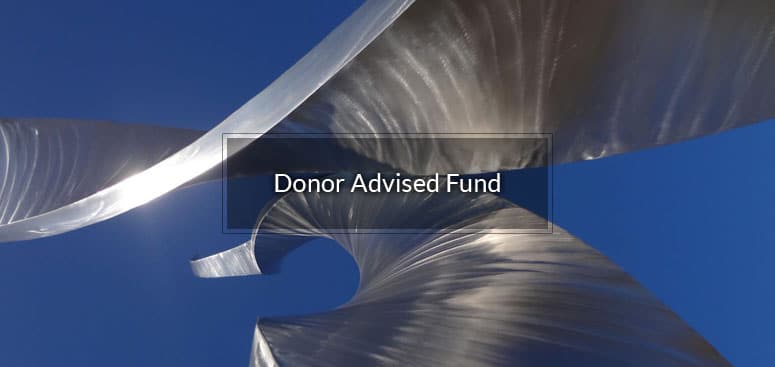 Millennium Circle Fund Grant is Now Accepting Nominations!
Where do you see the local needs in 2018?
---
The Millennium Circle Fund of the Luzerne Foundation was created by a special group of donors whose gifts of $2,000 play a pivotal role in helping The Luzerne Foundation identify unmet community needs. The ultimate goal is to have 2,000 members and a fund that would present community grants totaling $200,000 or more each year.
A Millennium Circle grant can last for generations to come and has a significant impact on a nonprofit organization. Last year's recipient, Brandon's Forever Home, was awarded $25,000 to provide after-school tutoring services and a family meal program for local foster children. The need was identified, the membership voted and much needed services are being provided!
MEMBERSHIP Join us! Add your name to the list of Millenium Circle Members! Be an architect of change in the areas of education, health and human services, the environment, neighborhoods and the arts! Each member of The Millennium Circle is encouraged to be the eyes and ears of the Fund, recommend areas of need and vote on grants. A Millennium Circle donor can be an individual, a family, a business or a civic group. To join, we ask that you make a one-time gift, or multiple gifts, totaling $2,000. If you'd like to join or if you'd like more information, download the Millennium Circle Brochure  or call us at 570-822-2065.
---
Photos from the 2017 Millennium Circle Luncheon
---
Photos from the 2017 Millennium Circle Gathering of Friends
---
Photos from the 2016 Millennium Circle Luncheon
---
Over the past decade the Millennium Circle Fund has granted over $339,000 to nonprofit organizations throughout Luzerne County.
2017
$25,000
Brandon's Forever Home – After school Tutoring and Family Meal Program
2016
$22,000
The Hope Center of Wyoming Valley to expand Dental and Free Clinics for the Uninsured & Underinsured
2015
$20,000
CEO (Commission on Economic Opportunity) – Food 4 Kids Weekends Backpack Program
2014
$20,000
$10,000 to Volunteers of America/Ruth's Place for shelter expansion
$10,000 to CEO (Commission on Economic Opportunity) Monsignor Andrew J. McGowan Center for Healthy Living
2013
$20,000
Family Service Association of NEPA for the Help Line to "Dial 211" Conversion
2012
$20,000
Anti-Bullying Coalition of Luzerne County
2011
$20,000
Commission on Economic Opportunity's Dinners for Kids Program
2010
$20,000
Family Service Association of Wyoming Valley for their Help Line program
2009
$22,000
Ruth's Place Homeless Women's Shelter in Wilkes-Barre for renovation of new location
2008
$30,000
Care & Concern Ministries in Pittston for facilities enhancement for program services
2007
$30,000
Volunteers in Medicine, a program providing health care services to our "working poor," as well as other uninsured and under-insured area residents
2006
$25,000
Luzerne-Wyoming Counties' Drug and Alcohol Program for prevention services delivered in all public school districts within Luzerne County
2005
$20,000
McGlynn Learning Center for education programs provided to at-risk children who reside in Wilkes-Barre
2004
$15,000
Friday's Child, a program available to autistic children and directed by the Jewish Community Center, Wilkes-Barre
2003
$10,000
Candy's Place, a community support center for cancer patients and their loved ones
2002
$10,000
Diamond City Partnership for Downtown Wilkes-Barre revitalization
2001
$10,000
28 "Follow Your Dreams" motivational presentations held at local high schools
---
2015 Millennium Circle Recipients Check Presentation
The Commission on Economic Opportunity (CEO) Receives The Luzerne Foundation's 2015 Millennium Circle Grant Award
Being a recipient of the 2014 Millennium Circle Grant Award has given CEO additional opportunities to further serve our community and help those struggling with hunger. And now that the Millennium Circle members have voted to award CEO as its 2015 Millennium Circle grant recipient, the nonprofit organization has great plans to ensure that kids know where their weekend meals will come from when school is not in session.
"We are incredibly proud that the community recognizes food is a critical and basic foundational need and we are very thankful to have been funded multiple times by the Millennium Circle," said Gretchen Hunt, Director of the Nutrition Programs & Resource Development at CEO.
The Millennium Circle is a unique fund of The Luzerne Foundation which is comprised of a special group of donors who act as the "eyes and ears" of our community's needs. Millennium Circle member, Joanie Brenton, describes the typical member as "someone who truly cares about our community."
Each year, the Millennium Circle holds an annual meeting to vote on which nominated community organization will receive a $20,000 grant. In 2014, the Millennium Circle had its first ever tie since its inception, 16 years ago, between two organizations: CEO for the Monsignor Andrew J. McGowan Center for Healthy Living and Volunteers of America for Ruth's Place Shelter Expansion.
"They were both two very good submissions and if we had more money and more members, we would have been able to grant the full amount to each," said Brenton. It is the hope of the Millennium Circle Development Committee to exceed their goal of reaching out to 2,000 potential members and raise the funds necessary to make yearly grants totaling over $200,000. In 2014, as a result of the tie, both CEO and Ruth's Place received a $10,000 grant.
For the past nine months, CEO has been utilizing a much larger home for the Monsignor Andrew J. McGowan Center for Healthy Living and the Weinberg Food Bank. The larger space has finally made it possible for CEO to not only store a significantly larger amount of food, but to be equipped with the ability to store a greater amount of perishable food items. "This really is a game changer" said Gretchen Hunt. "We are not just providing calories, but healthy food options." A huge percentage of the foods that can now be stored at the Weinberg Food Bank are in fact healthy options, such as fresh fruits and vegetables. The 2014 Millennium Circle grant has also helped CEO with funding sufficient distribution tactics.
With this recent Millennium Circle grant, CEO will create and execute the Food 4 Kids Weekends Backpack Program. Through partnering with school districts and child care facilities, CEO will make is possible for food insecure students to have the opportunity to take home fresh food items in order to have sure access to meals when school is not in session.
"Our plan is to partner with schools that have a smaller population so we can make sure these children don't fall through the cracks," said Hunt. "This is also labor intensive. We can work with 25 or 30 kids in these smaller schools versus 500 kids."
"We have had great feedback," said Hunt. "Families are grateful, especially for the healthier food items. Grandparents have shown a lot of gratitude towards something as simple as apples."
It is clear to see the individual impact that CEO has been able to make with the help from the Millennium Circle Grants. But there has also been a great impact on our community as a whole.  Healthier diets can lead to a higher level of productivity which can lead to an increase in income for a family and so forth. Hunt described this impact on the community as a "domino effect."
"We are thankful and grateful for those who voted at the Millennium Circle Annual Meeting," said Hunt. "Without the grant, we would still be raising money. Now we can focus our efforts on providing food to our community."