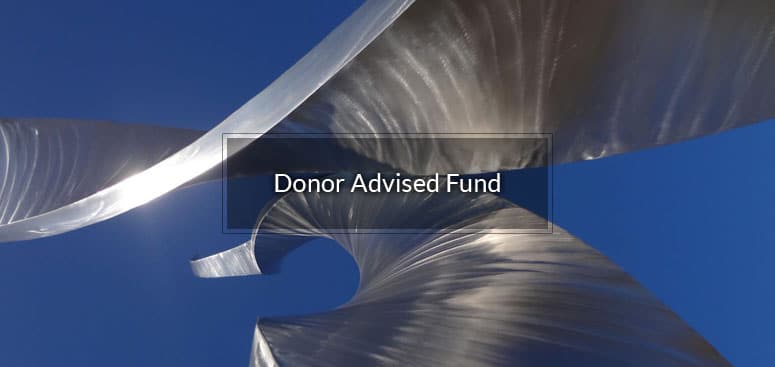 SAVE THE DATE!
Mark your calendar for the Millennium Circle Luncheon
Tuesday, October 29, 2019
The Woodlands Inn and Resort
1073 Highway 315 – Wilke-Barre
11:30 a.m.
---
Nominate
Millennium Circle Members Where do you see the need?
Help us identify a community need by nominating a charity whom you believe would significantly address that need!
The 2019 Millennium Circle Grant Will Be $25,000
Nonprofits – seek out a Millennium Circle Member and ask them to nominate your organization.
Download the Nomination Form Here »
Download the Millennium Circle Member List
Nominations are due by September 30th — but only the first 20 completed nominations will be considered — Read On!
New This Year!
The first 20 completed applicants will be asked to meet individually with the Millennium Circle Grant Advisory Committee on October 15th.
Why? This allows the Committee an opportunity to hear directly from your nonprofit and gives them the ability to ask questions about your application!
The Advisory Committee will select 4-6 finalists.
The Millennium Circle Membership will hear from the finalists at the luncheon at The Woodlands on October 29th and select the grant award winner.
---
The Millennium Circle Fund of The Luzerne Foundation was created by a special group of donors whose gifts of $2,000 play a pivotal role in helping The Luzerne Foundation identify unmet community needs. The ultimate goal is to have 2,000 members and a fund that would support the community with grants of $200,000 or more each year.
---
Join the Millennium Circle!
With a one-time $2,000 donation to the Millennium Circle Fund, you join others in creating a powerful fund for the area. Make a Donation Here.
A Millennium Circle grant can change lives. The 2018 recipient was The United Way of Wyoming Valley's Nurses Pantry Project. The Pantry provides items for impoverished children such as medicated lice kits, hygiene items, even a clean shirt. Children miss less school and they, ultimately, do better. Click here to learn more.
If you'd like to join or if you'd like more information, download the Millennium Circle Brochure  or call us at 570-822-2065.
---
A History of Making a Difference
Over the past decade the Millennium Circle Fund has granted over $339,000 to nonprofit organizations throughout Luzerne County.
2018
$25,000
United Way of Wyoming Valley – Nurse's Pantry
2017
$25,000
Brandon's Forever Home – After school Tutoring and Family Meal Program
2016
$22,000
The Hope Center of Wyoming Valley to expand Dental and Free Clinics for the Uninsured & Underinsured
2015
$20,000
CEO (Commission on Economic Opportunity) – Food 4 Kids Weekends Backpack Program
2014
$20,000
$10,000 to Volunteers of America/Ruth's Place for shelter expansion
$10,000 to CEO (Commission on Economic Opportunity) Monsignor Andrew J. McGowan Center for Healthy Living
2013
$20,000
Family Service Association of NEPA for the Help Line to "Dial 211" Conversion
2012
$20,000
Anti-Bullying Coalition of Luzerne County
2011
$20,000
Commission on Economic Opportunity's Dinners for Kids Program
2010
$20,000
Family Service Association of Wyoming Valley for their Help Line program
2009
$22,000
Ruth's Place Homeless Women's Shelter in Wilkes-Barre for renovation of new location
2008
$30,000
Care & Concern Ministries in Pittston for facilities enhancement for program services
2007
$30,000
Volunteers in Medicine, a program providing health care services to our "working poor," as well as other uninsured and under-insured area residents
2006
$25,000
Luzerne-Wyoming Counties' Drug and Alcohol Program for prevention services delivered in all public school districts within Luzerne County
2005
$20,000
McGlynn Learning Center for education programs provided to at-risk children who reside in Wilkes-Barre
2004
$15,000
Friday's Child, a program available to autistic children and directed by the Jewish Community Center, Wilkes-Barre
2003
$10,000
Candy's Place, a community support center for cancer patients and their loved ones
2002
$10,000
Diamond City Partnership for Downtown Wilkes-Barre revitalization
2001
$10,000
28 "Follow Your Dreams" motivational presentations held at local high schools
---
2018 Millennium Circle Recipients Check Presentation
United Way of Wyoming Valley – Nurse's Pantry Receives The Luzerne Foundation's 2018 Millennium Circle Grant Award
Pictured from left to right: John Dowd, Bill Jones, Charles Barber